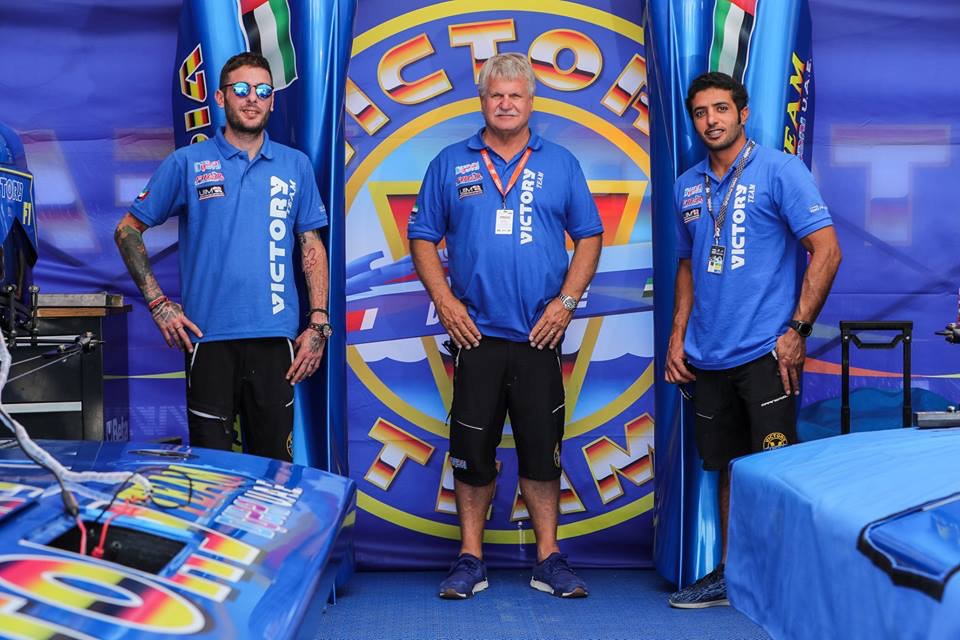 Alex, after 3 years with the Abu Dhabi Team, at the end of the year 2017, even before the last 2 decisive races for the world title, decides that at the end of the 2017 season he will leave the Team, a bit for a personal challenge a bit because the feeling in races for him were not anymore the same than once, despite having all the best available to win.
And so it will be, Alex closes the world season with the victory of Sharjah and the Fourth World Title in F1H2O, but the ideas do not change and begins for him a period to understand what will be his new path.
After several meetings with the Team Manager of Team Victory in Dubai, Mr. Scott Gillman, Alex decides that his path will be the one.
New project, new team, new boats (never made before), and the total desire to bring to win a World Title in F1 a team that has not yet won.
In January arrives all the positive answers and the enthusiasm of the team to be able to work together in this new project. A new challenge that Alex needed, perhaps the hardest ever, but you know, a driver never has enough to live nor to risk.
And from here the beginning of everything, the design of new boats, new engines, propellers, putting together a winning team, all that could really bring Alex to get better, and so it was, tight times, very tight, but surely everything will be ready for the first World race at Portiamo in Portugal.
RESTART!